ATTI pays Titan Motorsport and Automotive Engineering a visit at its base in Cambridgeshire, UK, to learn the latest trials and tribulations of modern steering systems development
Initially born out of one man's infatuation with motor racing, Titan Motorsport and Automotive Engineering has forged its own path within the bespoke component manufacturing sector for the last 40 years, having worked with a wide range of household names in the automotive sector. Recently, however, the company decided to go somewhat back to its roots and pursue steering system development.
')
// –>
')
// –>
Titan conducts the majority of its steering system design, testing and validation in-house, with a multitude of departments focused on delivering state-of-the-art manual, hydraulic or electric power-assisted steering solutions to a wide range of customers with a vast array of different use cases and requirements.
Within one of its mechanical testing facilities, Paul Wilkinson (below right), technical director at Titan tells ATTI how the company's engineers develop steering feel on hydraulic power steering racks using differing thicknesses of torsion bars within a steering valve: "Different customers want different characteristics, so we need to be able to change the torsion bar in the power steering valve.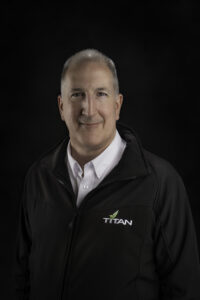 "As you apply torque to the steering wheel, the torsion bar twists, and when that twists, it opens the valve in [the steering rack]to allow the fluid through that gives you the assistance. The stiffness of this torsion is critical to the feel of the steering."
"As a result, the thicker the torsion bar, the heavier the steering feels, but also the more feedback you get from the wheels. The softer the torsion bar, the lighter the steering feels, but you lose some of that feedback."
In terms of enhancing steering feel further, Titan has developed a boost curve which shows how much boost pressure is delivered for any given applied torque. This can then be translated into steering force.
"Then we can create two or three different options for the customer to try, then you sit them in the vehicle, [they]drive it around and see which one they like. We might then do a bit of fine tuning around that before finalizing the spec on the torsion bar," explains Wilkinson.
Additional testing set ups located at Titan's facility include steering system characterization and durability rigs.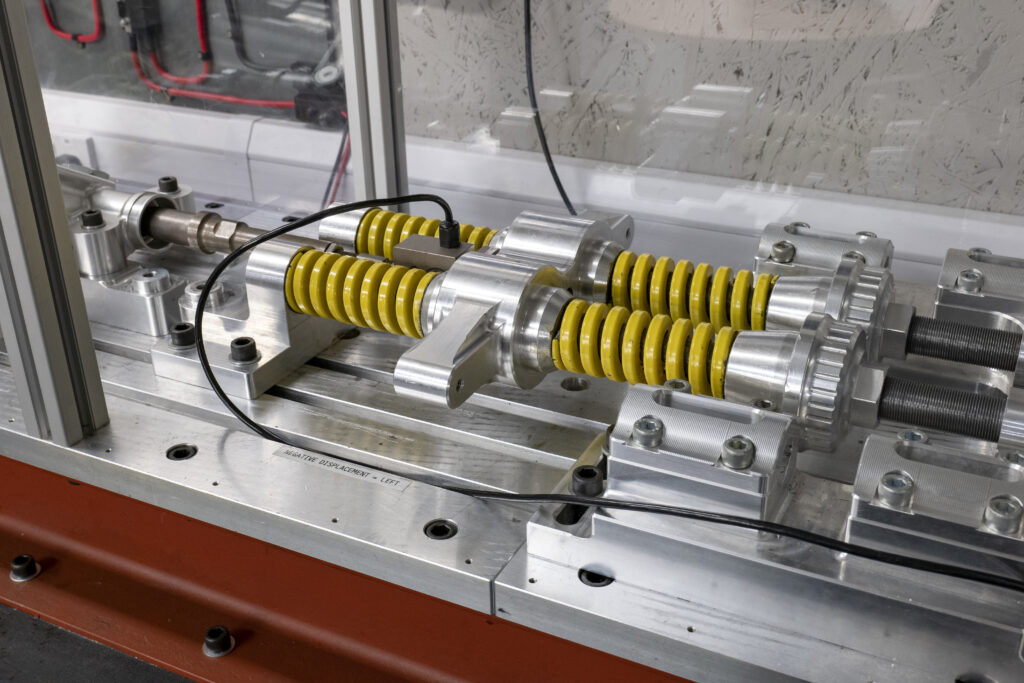 "Typically, we put steer angle in through the pinion and then we react to the loads coming out through the steering rack. Forces go back through into a secondary rack which is specially designed with a double drive from the electric power steering units, [enabling us]to react to whatever load is coming through.
"We can effectively replicate the steering loads that you would see driving on the road or driving on the track, meaning we can validate the durability of the concept, and the performance of the concept before it ever gets onto a vehicle," concludes Wilkinson.
Better safe than sorry
When asked about electronic steer-by-wire systems, Wilkinson explains that the major hurdle for manufacturers is developing functionally safe systems.
"If you've got a mechanical link down to your front wheels and your steering assistance fails, then it's pretty unpleasant but you can still steer. With a steer-by-wire system, we have to ensure the steering system never leaves the driver unable to control the vehicle – that is of utmost importance."
He added that until recently automotive legislation did not allow for a full steer-by-wire system, and despite companies such as Infiniti having previously developed them, the early steer-by-wire systems had a steering column with a clutch in them. This was to ensure that if a failure occurred on the electric system, a clutch on the column would engage resulting in mechanical steering.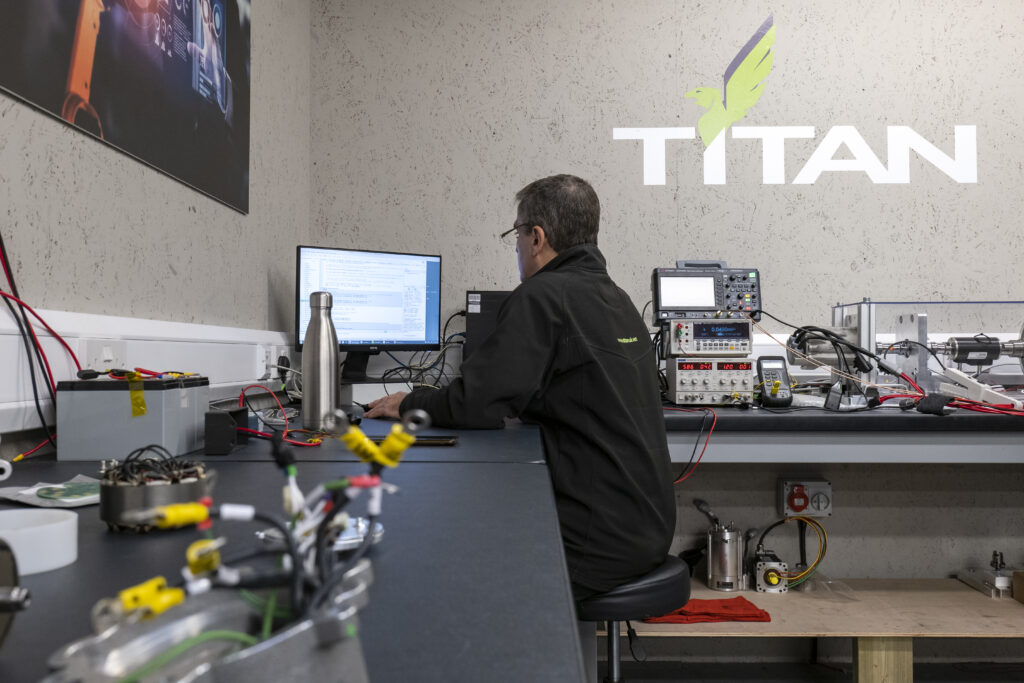 Wilkinson adds, "Just recently, a leading German OEM announced a full steer-by-wire system that looks like a genuine steer-by-wire system. I believe many companies are waiting for someone to do it first as there's a big cost involved in ensuring the overall functional safety . There are big advantages to be realized with steer-by-wire technology, but there is also a significant overhead associated with building-in multiple redundancy and proving the system is resilient and resistant to cybersecurity threats."
Wilkinson believes many companies are being conservative with deployment of the technology, and are waiting for others to conduct their own validation programs to enable prospective developers of the smart solution to gather more information on the technology before introducing it into production themselves.
"We have to design differently depending on whether it's for a steer-by-wire application, or whether it's a conventional EPAS power steering system.
"The big difference between the two, is that if it's an EPAS, there's still a mechanical link and the driver can take control in case of a failure," says Wilkinson. "It's a failsafe requirement, which basically means that if the system detects any problems in the electronics or electrical system, it can safely shut down and the driver can still control the car. Whereas for drive-by-wire with a steer-by-wire system, it's got to be fail functional. So even if the functionality is slightly degraded, it's still going to turn right when you tell it to turn right, whether you tell it to turn right with a steering wheel or by using automated driving."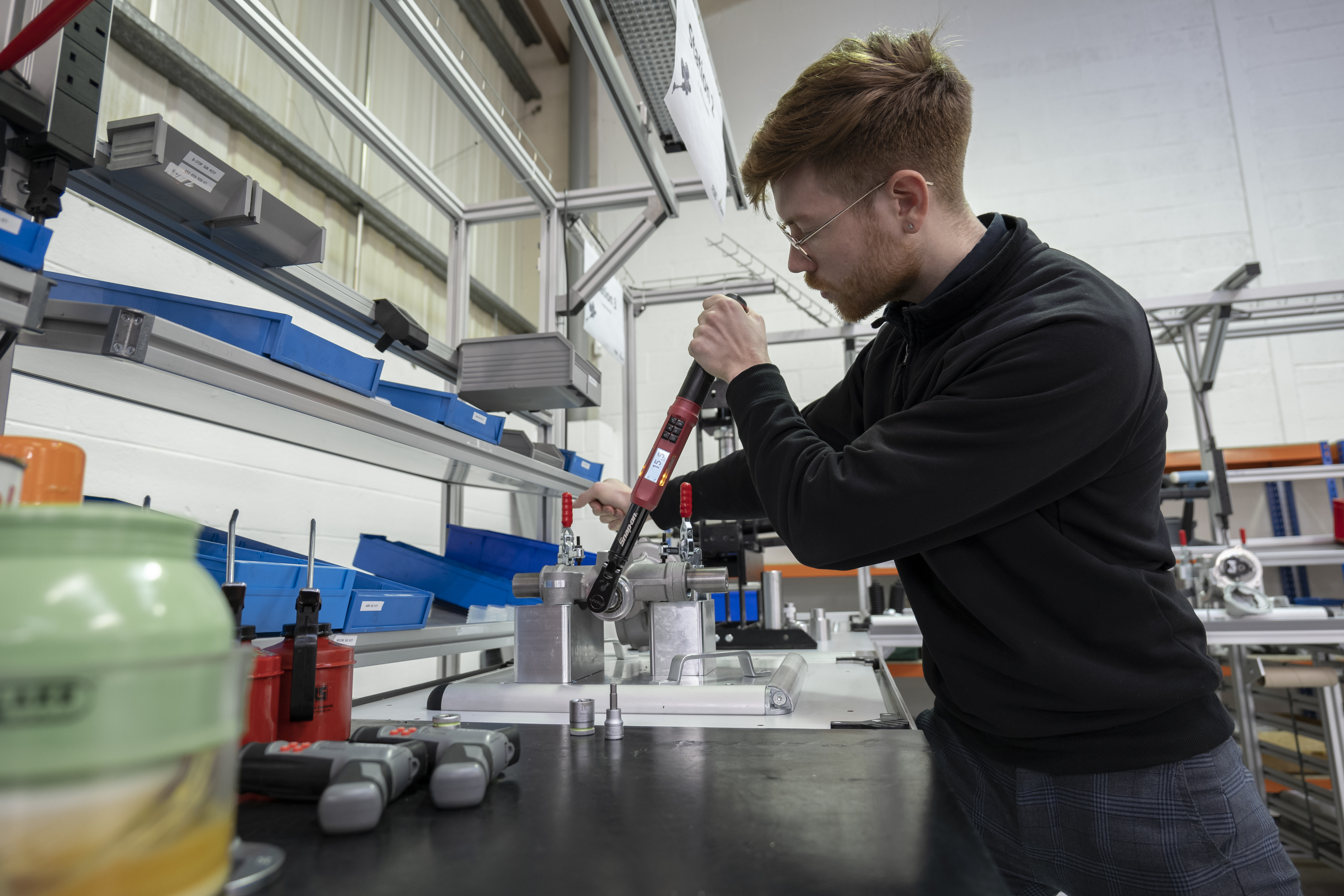 Test, test and test again
To ensure the company's steering systems are up to the demands of everyday use in a range of cases and conditions, Titan carries out an array of validation programs. This includes the company's steering components being subjected to over 480 hours of salt spray testing at an accredited laboratory. In addition, fatigue testing is also conducted, consisting of actuators being put through 100,000 cycles to ensure they stand up to Titan's strength and durability requirements. Other testing rigs include a dyno system for steering rack motor development.
Wilkinson also explains that Titan uses a combination of both real-world and virtual testing, consisting of stress analysis to validate the strength and durability of its systems.
"You go further than that, and go into fatigue analysis as a computer-aided engineering activity," says Wilkinson. "We use all the tools that are available around us to get as close to the right answer as we can, but you've always got to do the physical validation as well.
"No matter how mature the technology, you can always still be surprised when you come to physically test," he says.
link