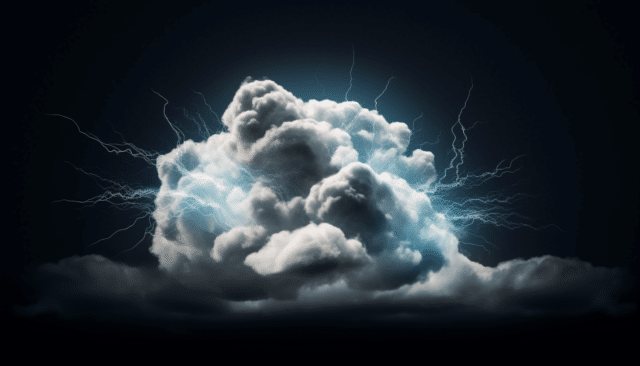 Recent advancements in GPU (Graphics Processing Unit) technology, accompanied by new innovative use cases and increased user expectations have produced a profound impact on the industry. Together, they have driven the proliferation of new application architectures, fueling growth in artificial intelligence (AI), machine learning, and visual computing.
In this era of relentless innovation, the key to staying competitive lies in quickly meeting user expectations through cloud delivery. Its multiple advantages — on-demand consumption, scalability, global availability, a safeguard against supply chain disruptions, and financial perks — shape a compelling strategy for deploying GPU technology via the cloud.
Evolving User Expectations
GPU technology has evolved swiftly, and user expectations have risen just as fast. With an insatiable appetite for cutting-edge hardware and software, users are demanding fast, global access to the latest advancements in GPU technology.
There has also been an explosion of vertical-specific application use cases, for example, empowering the media and entertainment industries to improve video production quality and the game development process. However, the complexity of GPU technology and the infrastructure required to support it are difficult for businesses to keep up with.
This expectation of rapid access to the GPUs and the ability to quickly build, test, deploy, and scale applications globally has led to a shift in the market, with businesses increasingly turning to cloud-based services for their GPU needs.
Key Benefits of Cloud Delivery
The ability to continuously advance and maintain competitiveness today hinges on the adoption of cloud-based delivery. The impact of the COVID-19 pandemic on supply chains also underscores the need for affordable, reliable and flexible cloud solutions.
Cloud-based delivery of GPU technology offers several benefits, including:
Flexibility & scalability: On-demand consumption, instant access to GPU technology, and pay-as-you-go pricing offer more flexibility than on-prem delivery. Cloud-based GPU delivery also enables organizations to quickly scale their GPU resources up or down based on needs, ensuring efficient resource allocation and eliminating the need for costly hardware investments. This is particularly impactful in industries with irregular volumes or time-sensitive processes, such as gaming and complex ETL (Extract, Transform, Load) operations.
Cost-effective, hybrid deployment: Cloud-driven, hybrid deployments reduce upfront costs associated with purchasing and maintaining dedicated GPU hardware. Instead, businesses can pay for GPU resources on demand, reducing capital expenditures and optimizing cost management. This flexibility optimizes performance, latency, and connectivity across multiple environments. 
Increased performance & versatility: Leveraging high-performance GPUs through cloud delivery can significantly accelerate a wide range of applications, from AI and machine learning to data analytics to graphics-intensive applications. Users can leverage the versatility of cloud-based GPUs to run diverse workloads without specialized hardware setups.
Access to best-available technology: Users can continuously access and consume the newest generations of GPUs, gaining improved performance and capabilities while avoiding the constraints of on-prem models. 
Global accessibility: Cloud-based GPUs allow users to access resources from anywhere in the world. This promotes collaboration across geographically distributed teams and facilitates remote work scenarios. It also helps minimize supply chain disruptions.
Easy integration & maintenance: Available APIs, SDKs, and pre-configured environments simplify the integration of GPU resources into existing workflows and applications. This seamless integration enables developers and data scientists to leverage GPU power without extensive infrastructure setup or configuration. And, automatic maintenance from the cloud provider ensures access to the latest software and hardware capabilities without the hassle of manually updating.
The Economic Benefits
The economic viability of GPU cloud delivery has reached an inflection point. The cloud GPU market is growing fast, and with increased data center capacity and connectivity and the rapid adoption of cloud services, cloud-based GPU consumption is economically viable and smart. 
From a financial standpoint, cloud consumption allows businesses to shift from a capital expenditure (CapEx) model to an operating expenditure (OpEx) model. This shift reduces the strain on capital resources and provides a more predictable way to budget and maintain a higher level of cash flow. Cloud consumption also eliminates the need for data center leases, rack and stack operations, and the burden of equipment maintenance and failures. Cloud delivery enhances security, reliability, and flexibility, with the added advantage of only paying for what is needed and scaling according to demand.
The evolving business landscape recognizes the significance of hybrid deployments between on-premise — when necessary — and cloud infrastructure, enabling companies to leverage existing investments while unlocking the benefits of the cloud. It's about aligning GPU technology closely to user needs, delivering access to the latest technology, and ensuring optimal flexibility. 
Embracing the Cloud Revolution
The evolution of GPU economics and the rapid advancement of cloud technology has paved the way for businesses to embrace cloud delivery for their GPU needs. Cloud delivery of GPU technology is no longer a distant dream but an emerging reality that is quickly transforming how we consume and use advanced technology. By embracing cloud economics and exploiting the power of a GPU strategy, businesses can uncover new possibilities, drive innovation, and achieve optimal performance on their revenue generating activities pertaining to AI, machine learning and other technologies. 
Kevin Cochrane is CMO of Vultr.

link