ANKARA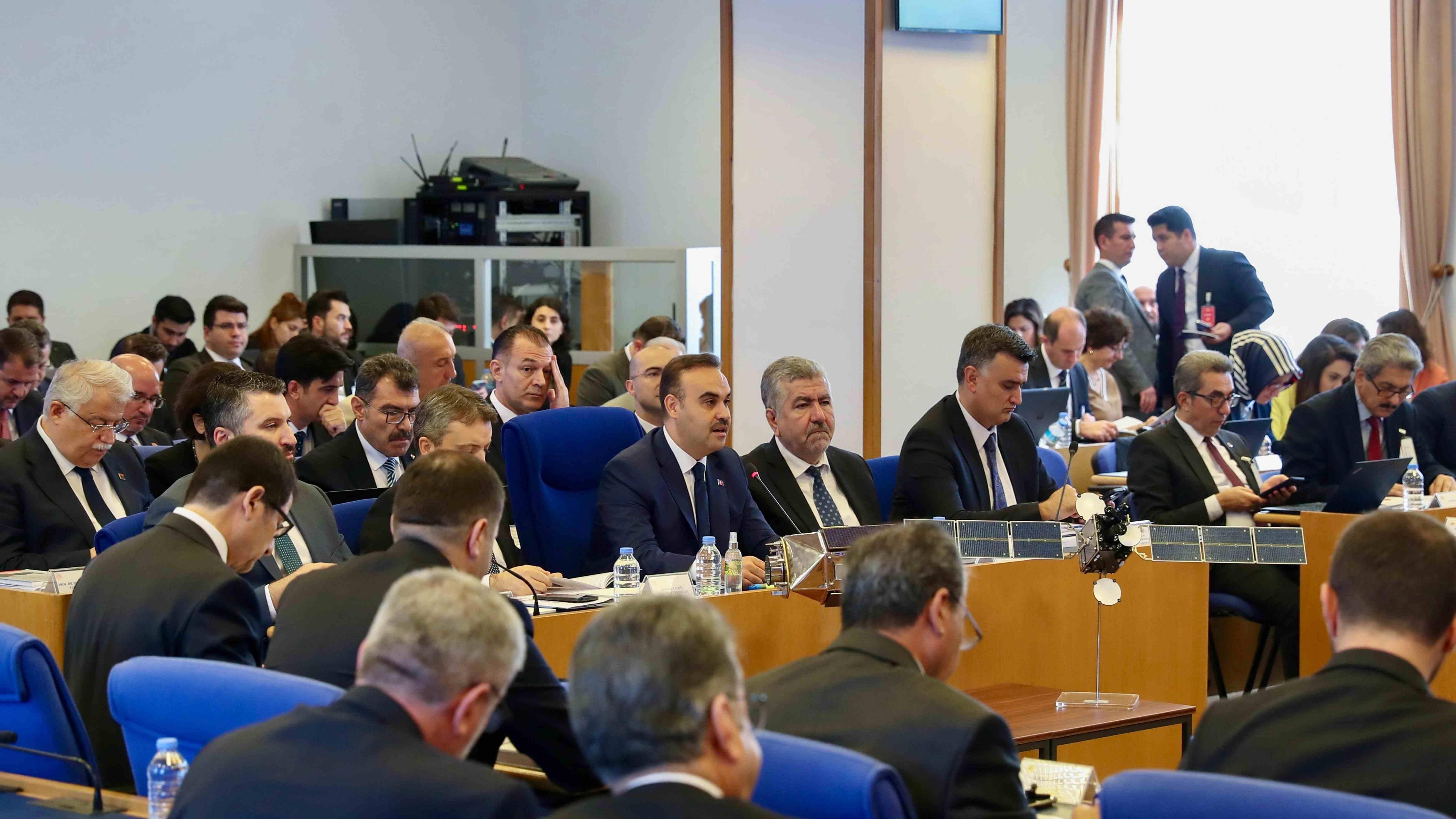 Industry and Technology Minister Fatih Kacır has said during his ministry's budget discussion for 2024 that Türkiye will contribute $7 billion a year to closing the current account deficit by implementing 185 projects focusing on medium and high technology with an investment of $66 billion.
Announcing that they will support the industry's investment in high technology, Kacır said, "We are currently designing and producing the photodetectors of national smart munitions and the chips of national radar systems in our defense industry. With the new chip production facility we will establish, we will be able to design and manufacture advanced sensors that will be used in sectors such as automotive, white goods and defense in our country."
Kacır said that 177,000 requests have been received for Togg, which is an indication of the desire and trust in the domestic and national automobile brand.
Kacır stated that more than 9,000 vehicles have been delivered to their owners so far and that 20 thousand vehicles are planned to be delivered by the end of the year.
The minister emphasized that the ability of the automotive sector to maintain its competitiveness depends on increasing the battery production capacity in Türkiye and said that they are providing incentives for investments in vehicle battery production facilities with a capacity target of approximately 35 GwH.
"In the 'Century of Türkiye,' we will accelerate the green and digital transformation, transform the country into a global advanced technology production center, expand the knowledge-based digital economy, and strengthen our innovative and entrepreneurial human resources," he said.
"With the measures to be taken by the Industrialization Executive Committee chaired by the president, we will put localization and technology acquisition at the center of public procurement."
In the coming period, the government will support leading technology initiatives in battery technologies, chip manufacturing, space technologies, biotechnology, hyper-scale data centers, and solar, wind, and hydrogen energy systems, Kacır said, adding that the Turkish industry is being prepared for the EU Border Carbon Regulatory Mechanism.
"We have prepared carbon emission reduction and green growth roadmaps to maintain our export strength in iron and steel, aluminum, cement, chemicals, plastics and fertilizers," Kacır said.
"With the support of Horizon Europe, we are establishing our country's first green hydrogen valley in South Marmara. In the coming period, we will strengthen support for digital and green transformation in our incentive system."
link